With the 2022 NBA draft wrapped up and games like the Jordan Brand Classic and the McDonald's All-American returning to shed some light on the rising stars making their way into the next level of basketball this fall, I thought, what better time to make some way too early picks for next year's NBA draft? While the NBA and college basketball are both in the offseason currently, it will be tricky to predict how every team will play and finish next year. However here are my picks for this 2023 NBA Draft and the teams I think will fall in a hypothetical lottery.
Welcome to the 2023 NBA Draft!
1st Pick: San Antonio Spurs
Victor Wembenyama PF-France- HT: 7'2- WT: 229lbs
2nd Pick: Houston Rockets
Scoot Henderson SG- G-League Ignite- HT: 6'2- WT: 195lbs
3rd Pick: Charlotte Hornets
Dereck Lively II C- Duke- HT: 7'1- WT: 215lbs
4th Pick: Orlando Magic
Nick Smith Jr. SG- Arkansas- HT: 6'5-WT: 185lbs
5th Pick: Utah Jazz
Kel'el Ware C- Oregon- HT: 7′- WT: 210lbs
6th Pick: Oklahoma City Thunder
Dariq Whitehead PG- Duke- 6'6- WT: 190lbs (drops from injury)
7th Pick: Detroit Pistons
Dillon Mitchell SF- Texas- HT: 6'7- WT: 195lbs
8th Pick: Sacramento Kings
Cam Whitmore SF- Villanova- HT: 6'6- WT: 200lbs
9th Pick: Indiana Pacers
Keyonte George SG- Baylor- HT: 6'3- WT: 185lbs
10th Pick: New York Knicks
Ausar Thompson SF- OverTime Elite- HT: 6'6- WT: 190lbs
11th Pick: Washington Wizards
Cason Wallace PG- Kentucky- HT: 6'4- WT: 185lbs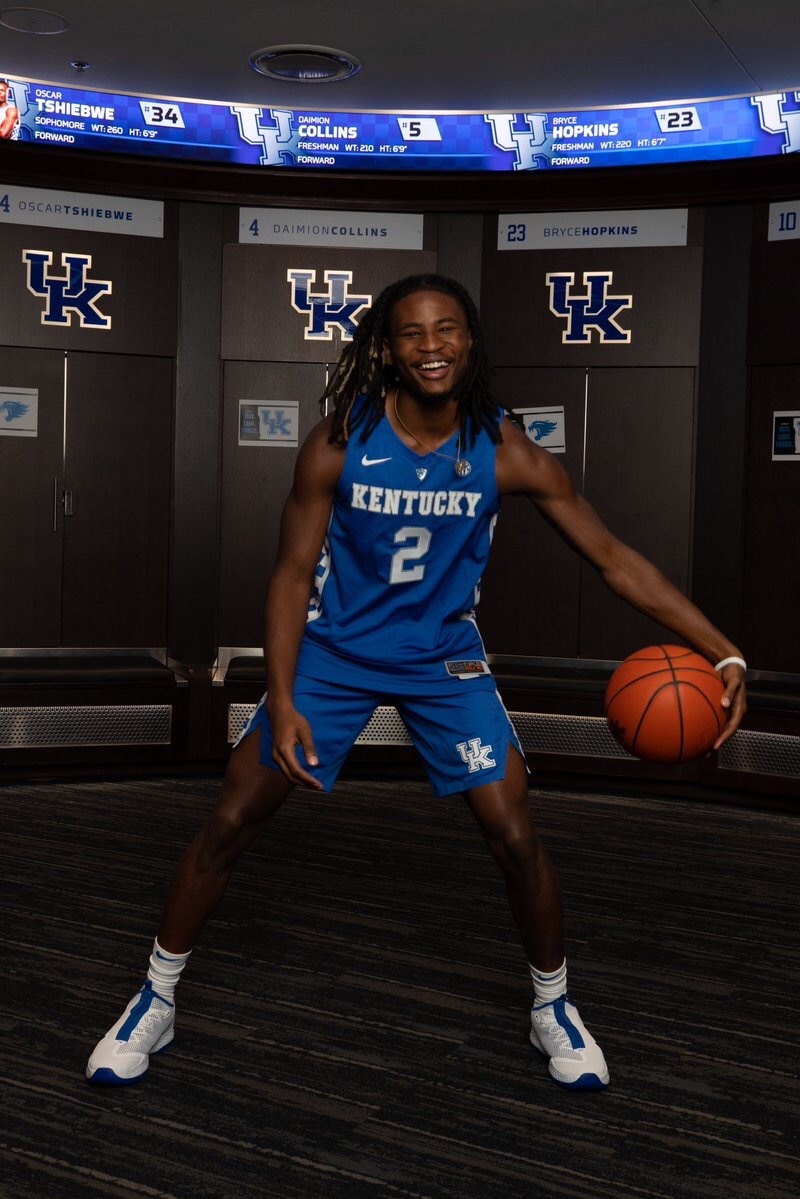 12th Pick: Portland Trailblazers
Amen Thompson SF- OverTime Elite- HT: 6'6- WT: 190lbs
13th Pick Chicago Bulls
Chris Livingston SF- Kentucky- HT: 6'6- WT: 220lbs
14th Pick: Toronto Raptors
Amari Bailey SG- UCLA- HT: 6'4- WT: 185lbs
15th Pick: Atlanta Hawks
Brandon Miller SF- Alabama- HT: 6'8- WT: 190lbs
(HM: G.G. Jackson, A. Black, B. Miller)
Those were my picks for the 2023 NBA draft. It will be exciting the see where teams like Charlotte, Utah, and San Antonio finish in the lottery. This class is so loaded with talent it will be hard to go wrong with any player drafted but keep an eye out for these guys going into their season this fall to see how these predictions pan out…
If you would like to read more on the NBA check out this article by Anthony Jones about the NBA's future expansions!
Follow our Twitter!
Sign up for our Newsletter!
Subscribe to our Youtube!